Our experienced installer/designers map your property, address your desires and create a Christmas lighting and decorating plan that accents the features of your home. We provide the full spectrum of lighting and decorating options so let your imagination run wild!
Standard Services Included with Every Package:
Design Assistance
Mapping/Site Survey
Installation
Service & Support
Take Down
Custom Cut Lights – specific to your residence or building for a clean look.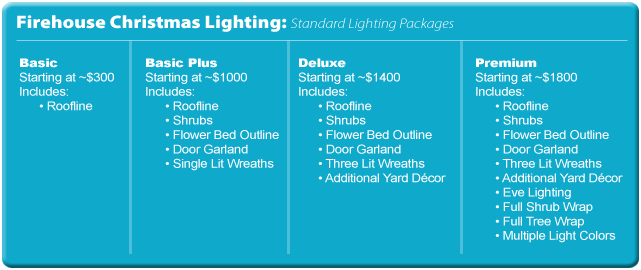 Each installation is unique
Our installations address the features that are specific to your property! Hence each property requires a unique custom estimate so that we can provide you with the elegant and professional touch that will make your display unique.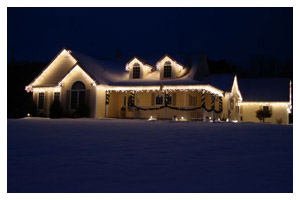 After the Holidays
We will come back to your property after the holidays, take down your decorations, label each item, and  store them for you until next year.
*Packages listed here are for reference only. Your estimate is based on the unique requirements of your individual home or business and may be more than the reference packages listed here.